Where
…do my intercultural and international experiences come from?
Why
…did I start my own business?
Who
…does Nga Sehring Consulting want to offer its services to? And why?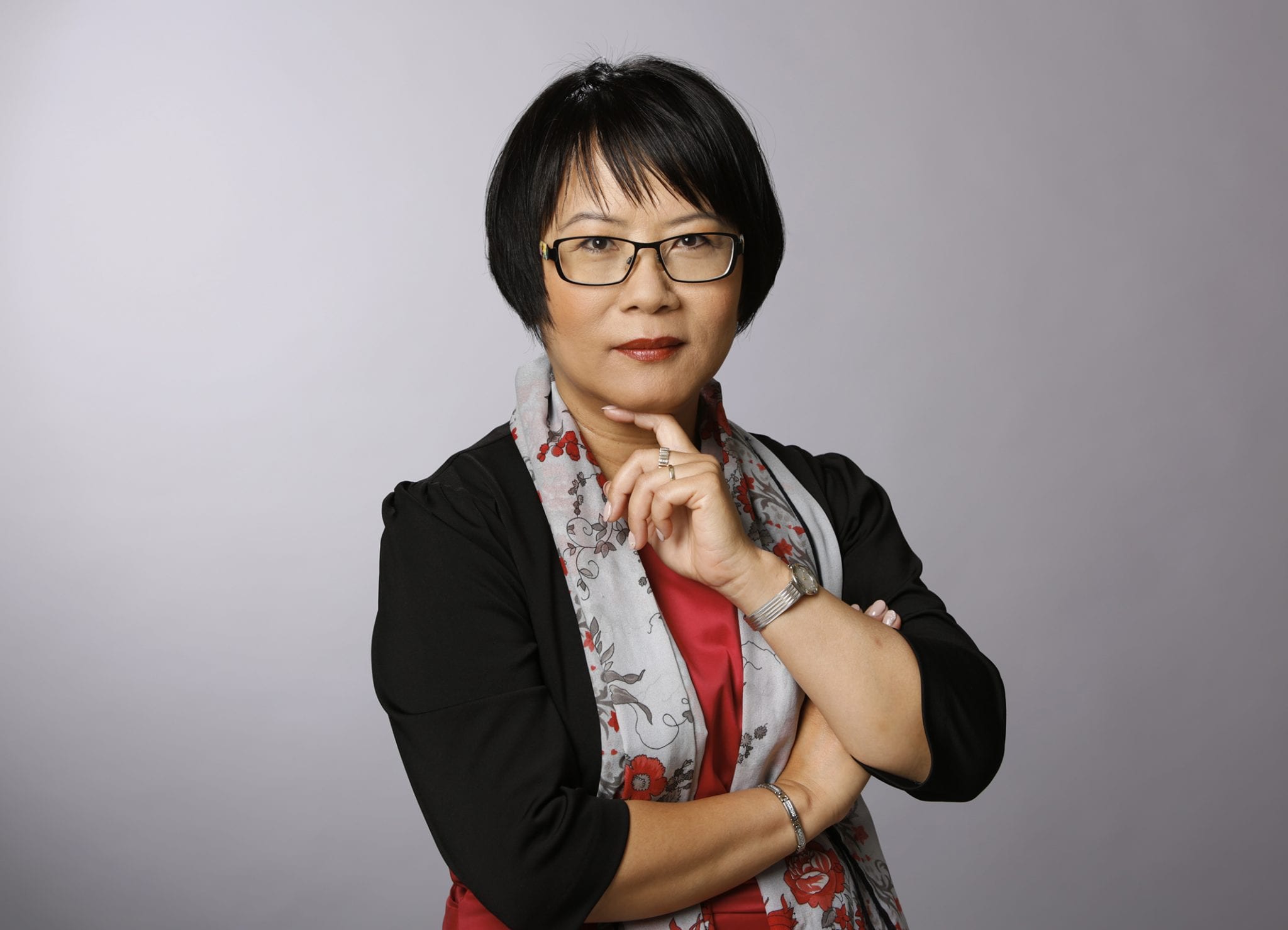 From the boat to the bank…
I was born in Vietnam. When I was 13 years old I came with my family from Vietnam to Germany (Rhein Main area) as one of the "Boat People" with no prior knowledge of the German language and German culture.
A hard time of learning lay ahead of me, after six months of intensive German course I had already gone through different school systems, from the secondary modern school (Hauptschule) to the grammar school (Gymnasium).
As a teenager, I had a lot to learn in my new home country: the German language, mentality and above all how to deal with the numerous public authorities, since I already had to take care of the administrative formalities for my family with the help of our German godparents.
Therefore I have first hand experience and knowledge of just how difficult a new start in a foreign country or continent can be if one isn´t properly prepared.
Fortunately we met socially committed people who helped us in an unbureaucratic manner with our integration. I owe my professional and personal development to date to the valuable support of my family and these dedicated "pilots".
After graduating from high school, I completed an apprenticeship as a bank clerk at Degussa Bank in Frankfurt am Main. I then studied International Business Administration at the Pforzheim University of Applied Sciences.
Before founding my company, I worked for 24 years in five banks in the international commercial lending business and gained management experience with national and international teams.
My last position was as a deputy managing director of an Asian bank, whose branches I helped to establish.
My core competencies, international credit business, intercultural competence and multilingualism as well as a diverse network of partners result from this time.
My business idea was born out of my life story. My company goal is to support companies and people from abroad with my core competencies efficiently, experienced and committed.
Since 2016
Founder of the company Nga Sehring Consulting
2012 – 2015
Head of Acquisition Department and Deputy Managing Director of a Southeast Asian state bank in Frankfurt am Main and Berlin
Established two branches
Head of Acquisition and Relationship Manager for corporate customers
Personnel recruitment and location logistics
Contact person for expats and local employees, German authorities and Asian headquarters
2007 – 2012
Vice President Transaction Management Asia Desk at the Central Bank of the Savings Banks in Frankfurt am Main – Power of Attorney (Prokura)
Deputy Group Leader for Commercial Real Estate Finance of the Asia Desk" expansion including acquisition and expansion of portfolios in China, Japan, Singapore and Australia
Successful restructuring of a large-volume Japanese syndicated loan in Tokyo in 2012
2000 – 2006
Senior Credit Analyst at a major German mortgage bank in Frankfurt am Main – Power of Attorney (Prokura)
Deputy Group Manager for Sales (France)
Delegation to support the Deutsche Hyp Paris representative office in 2001
Risk management for the USA and Europe
Project work in the London, Paris and Zurich branches
Delegation to support the Ahrensburg branch with Implementation of merger work in 2003
1994 – 2000
Credit officer at a central cooperative bank in Frankfurt am Main – Power of Attorney (Prokura)
Foreign lending business (documentary, guarantee and syndication business)
Collaboration in the project "SAP Migration"
1993
Degree: Dipl. Betriebswirtin (FH) (graduate in business administration)
1989 – 1993
Bilingual Business Studies at the University of Applied Sciences Pforzheim (Foreign Trade / English and French)
1991
Semester abroad at the Ecole Supérieure de Commerce Extérieur in Paris
1987 – 1989
Bank apprenticeship as a bank clerk at a private bank in Frankfurt am Main
1987
High school graduation (Abitur) in Frankfurt am Main
1979
Move to Hessen / Germany
1966
Born in Lam Dong, Vietnam
Hobbies:
Individual long distance journeys,
Learning new foreign languages,

Reading – foreign-language / historical novels,

Table tennis and

Commitment to youth work
Languages:
Vietnamese (mother tongue)
German (mother tongue)
English (Fluent)
French (Fluent)
Chinese (basic knowledge)
Spanish (basic knowledge)
In addition to my objectives in finances it is important to me to bring my values and competencies into my company.
Commitment:
As soon as I take on a project, I burn for it. I identify myself with your task and see this not as a job, but as my personal challenge.
Efficient:
I like to put things in a nutshell and find a cost-effective and sustainable solution for you. Long inefficient meetings are an abomination to me. I am a person of action.
Reliability:
I keep my promises! For this reason, I deal honestly with promises and promise you nothing that I cannot keep.
Tolerance:
The execution of my work always unites different cultures. My experience shows that active listening and empathic understanding provide the basis for solving cultural problems.
Methodological competence:
Thanks to my solid training and many years of professional experience, I can deal with your concerns pragmatically and quickly.
Determination:
When I have a project, I do everything in my power to achieve it on time and within budget.
Learning and sociability:
Thanks to my communicative nature, I get to know new cultures and exciting people, especially on my long-distance trips. Broadening my horizons often helps me to find tailor-made solutions for my business problems.
Click here to find out more about my working methods!
The majority of my consulting projects are diverse and complex. Due to my long experience, I can often avoid the use of additional outsourced expertise. Nevertheless, it is important to have a good network.
I have been working with most of my cooperation partners for many years. Through my targeted briefing, you will quickly receive support, while I remain well informed.
Company
Brand Logo
Field of activity

Butz-Ringshausen GbR, Darmstadt/Erbach

Subsidies, communication consulting

bank financing

DVAG (Frank Pigge)

Wehrheim

x
Expert for investment consulting, financing solutions and insurance

Ecco Real GmbH, Nürnberg

Experienced, reputable real estate company in Southern Germany

Cornelia Eisenbacher CEIS FinancePartners, Berlin www.xing.com/profile/Cornelia_Eisenbacher

x
Financing consultant for complex real estate transactions in the Berlin area
Margit Münzing, Walser Projekt Management GmbH
x
V Brokering of attractive residential properties in the Rhein Main area
Mareike Sander, Frankfurt
x
Committed and successful specialist lawyer for immigration and family

Martina Fless Hausverwaltung, Langen

www.xing.com/profile/Martina_Fless

x
Pragmatic and passionate property management
Services & Work
Find out more about our approach with regard to:
PROJECT CONSULTING AND FINANCING BROKERAGE
Message Us
Get In touch below. Ask Any Question or Start a Free Quote
Call Us
49 (0) 6103-5091367
Phone
Phone: +49 (0) 6103-5091367
Fax: +49 (0) 6103-5091373
Mobile: +49 (0) 172-6415788
E-mail
info@sehring-consulting.com
Business Hours
Monday - Friday
9:00 AM - 6:00 PM
Current Local Time is: 12:18 PM